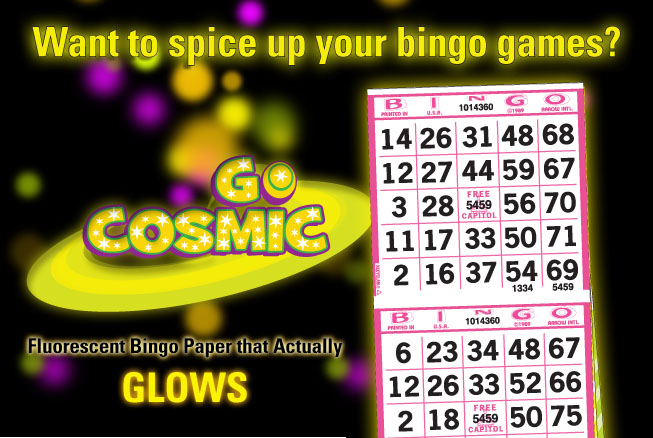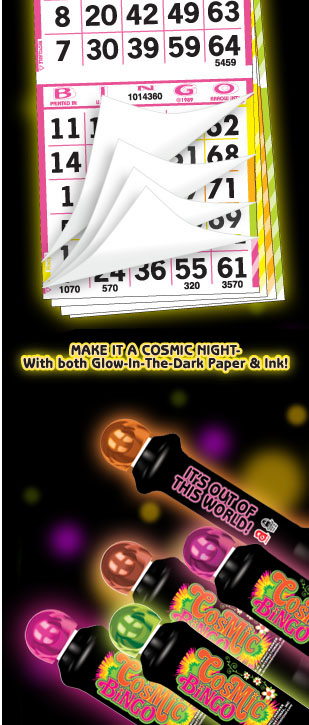 NEW! Fluorescent Bingo Paper!
Turn out the house lights; turn on the black lights; add some laser lights and some awesome music...and have a high energy cosmic bingo event!
Let us help you spice up your bingo games with the newest in Cosmic bingo: fluorescent bingo paper that actually glows in the dark!
For further details on product availability and how to make this happen in your halls, contact your local Arrow Distributor – and have a magical evening event.
Features
Available 1-9,000 series; 36ON layout


8 colours to choose from :
Solid border: Pink, Yellow, Orange, Green
Stripe border: Pink, Yellow, Orange, Green


Fluorescent border AND grid!


Choose any combination/sequence!

Give your players an OUT OF THIS WORLD experience by using both Arrow Games' cosmic bingo ink markers and fluorescent bingo paper for that extra glow fun.