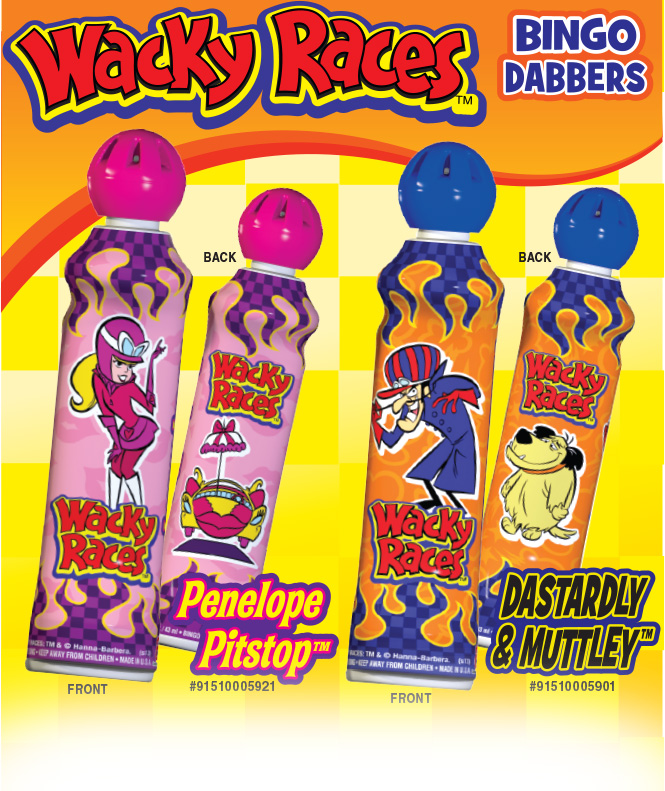 Features
Mini Groove Grip® novelty bottle
Non smearing - fast drying Dabbin' Win™ Ink Formula
Easy dab applicator
Description
Fun, eye-catching sleeve design



Dastardly & Muttley™

Blue

Penelope Pitstop™

Fuchsia





1.5 oz. (43 ml) bottle with 15 mm applicator tip
Bulk case quantity by colour - 144 bottles per case, packed 12/12 packs
POS Boxes
Increase visual impact by displaying up to 48 dabbers in this bespoke Wacky Races holder.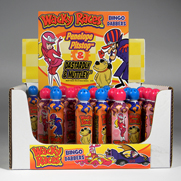 Whatever size your company, whether you require 1 or 100, we can take advantage of maximizing the visual presence of your dabbers.
NOTE: Click image to view larger preview of the ink and pen display.
Colours
Product SKUs
Dastardly & Muttley™


Blue

: #91510005901


Penelope Pitstop™


Fuchsia

: #91510005921